What a Summer!
Following on from the sheer joy of our performance with Paul Atherton at Bristol's Harbourside Festival in Millennium Square, The Original Spinners are thrilled to have received funding from the National Lottery which allows us to continue our Dance for Parkinson's classes at the Trinity Centre.
As one of our longest-serving Dance for Parkinson's attendee, Paul is just one of the dancers who will directly benefit from this funding. Having lived with Parkinson's for nearly two decades, he started dancing with us in February 2017. "Dancing has extended my ability to function," he says.
And now, the National Lottery has extended our ability to provide classes for those, like Paul, who are living with Parkinson's.
Lottery Funding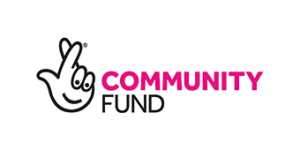 This Lottery Community funding means we can continue with our work changing perceptions about what a dance class is and who dance is for. We firmly believe that dance is for everyone, and there is mounting evidence of the physical, emotional and social benefits of dance for people living with Parkinson's.
What we see in our classes is that dance frees people up to explore what movement is available to them – vital for those living with a disease that, as it progresses, increasingly limits their physical ability.
The confidence gained from this enables participants to engage in more activities and increase their social circle. Being involved in a creative, playful and expressive activity creates an environment where friendships, trust and support flourish very quickly.
Our classes are about leaving the disease at the door and seeing the person, not the illness.
Dance
If our classes are about inclusion, the performances are about celebration. Giving our dancers the opportunity to go out, perform and be celebrated by their community is an important aspect of our work.
But without our classes, there would have been no Performance for Paul that day in July. Thanks to the support we have received from the National Lottery our Trinity Centre classes are now secure until next summer – and we always welcome new dancers!
Magic Little Grant
As if that wasn't enough to celebrate, we also received a Magic Little Grant through the partnership between Localgiving and the Postcode Community Trust to go towards props and equipment, supporting both our classes and performances. We can't wait to replenish our feather supplies!
Dance for Parkinson's
While evidence points to the very real benefits experienced by people living with Parkinson's when they dance, our work in this area relies heavily on funding from organisations such as these. We are always grateful for the support these awards provide in enabling us to continue our Dance for Parkinson's work.
The Original Spinners run Dance for Parkinson's Sessions:
Tuesdays 10.30-12.00 (Trinity Centre)
Fridays 1.30-3.00 (Southmead Hospital)
To support our work, please visit our localgiving page.